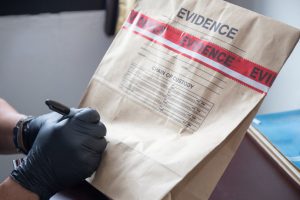 One of the important steps for any litigious matter is to gather evidence to support the legal position. Colorado rules of evidence usually are located in a number of pieces of legislation, together with a large body of case law. If you happen to live in Adams County and you need help prior to trial, you can contact bail bonds in Adams County Colorado to go through everything with you. Adams County bail bonds are open 24 hours so that whenever it is, they can assist you. Now, let's take a look at the overview of evidence and why it is important for a party to any civil litigation matter to develop adequate resources to locate it. 
First, let us define evidence. What is a piece of evidence? 
"Evidence" means and includes—(1) all statements which the Court permits or requires to be made before it by witnesses…; such statements are called oral evidence (2) all documents produced for the inspection of the Court; all such documents are called documentary evidence.
The first step for every party, whether initiating proceedings or defending them, is to gather possible evidence that may be relevant to the matter. Examples of evidence that may be relevant in a civil or intellectual property case are: 
Contractual documents

Documents that relate to pre-contractual negotiations

Documents like land registers, property registers

Phone records

Text messages log

Facebook posts

Video from surveillance or dashcam

IT forensic evidence

Barcodes

Sales receipt

Recordings but be cautious as to there are rules regarding secret recordings that might include wire tampering.

Emails and computer logs
Once these shreds of evidence were gathered, the party should also determine the relevant categories. There are three categories of evidence namely oral, documentary and real. 
Oral evidence
As from the word itself, oral evidence will be provided orally by the witness, generally in response to questions asked by the lawyers for the parties involved. Sometimes the judge may also ask direct questions of a witness. A witness providing oral evidence will give evidence of circumstances and events they perceived with their own senses. Therefore, it is more from the point of the person being asked the questions.
Documentary Evidence
It is contained in a document as defined by The Colorado Rules of Civil Procedure For Courts of Record in Colorado. As the documents have a broad definition, it is important that parties are aware of what documents they should be looking for and how they may go about searching for these pieces of evidence. 
Real Evidence
It is used to describe evidence of a thing or item which proves the existence of a fact. For example, a huge amount of money and assets cannot be explained even if you have already consulted with the IRS and the computer which was used to download the confidential information. Since real evidence cannot speak for itself, it will generally be necessary to have oral evidence to explain the real evidence. 
Hope this article gives you the gist of how important evidence is. If you know someone who has been accused without proven evidence, contact bail bonds in Adams county Colorado now as Adams County bail bonds are trusted, reliable and affordable in Colorado. Call us now at 303-659-1161.