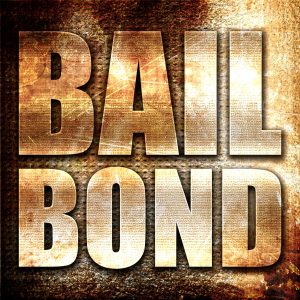 Following the uncommon urban wildfire that started Thursday morning on the northern fringes of the Denver metropolitan region, officials originally stated that there were no reports of fatalities or missing persons. However, a report indicated that an evacuee suspected of threatening firefighters and discovered with a loaded AR-15 and 2,000 rounds of ammunition was turned over to Boulder County Jail.
According to an arrest document published Tuesday, a Louisville man named Stephen Tyger Francis Roch was caught with 2,000 rounds of ammo in his car after reportedly threatening firefighters with an AR-15 weapon during the Marshall Fire evacuations.
Roch, 24, was arrested on Thursday in Louisville's 700 block of St. Andrews Lane after reportedly threatening firefighters with a firearm during mandatory evacuations.
According to the complaint, Roch reportedly informed a fireman, who had just asked the suspect to leave the area due to the oncoming Marshall Fire, that "if you want me out, you'll need to take me out, and I have an AR-15."
Police claimed they discovered a loaded AR-15 and a 9mm pistol in the backseat of his SUV during a check of his vehicle. According to the affidavit, they also discovered 2,000 rounds of ammo.
When questioned by the arresting officer what provoked the alleged action, Roch wanted to meet with his attorney and did not offer any other specifics, according to the affidavit.
The suspect was taken into the Boulder County Jail and is facing many counts, including criminal threatening under Colorado Revised Statutes Title 18. 18-3-206 of the Criminal Code, as well as impeding a firefighter and hindering government activities.
If you get hooked due to transitory sensations and are charged by the law, a trained bondsman can help you. A 24-hour bail bonds company, such as the reputable Lucky Lucero's Bail Bonds, a bail bonds company in Colorado, is the best option for fulfilling Roch's unexpected requirement.
The family-owned bail bonds in Colorado employs professional bondsmen with over 40 years of experience. When you contact Lucky Lucero Bail Bonds, you may be able to obtain the legal counsel and professional assistance you require to efficiently navigate the arrest process, which can be frightening—and the best part is that they are licensed by the Division of Insurance and serve the Front Range and Denver Metro Area.
Bail bonds Colorado's Lucky Lucero has a flagship of 'We've been here since 1982, and we'll be here when you need us' and is available to take your call 24/7 so even if you're arrested in the middle of the night, you can usually smooth things over and be back home relatively quickly.
Getting arrested is a terrifying experience. Worse, you'll have to pay the whole bail sum. You may pay for your bail with the aid of a bail bond provider rather than taking out a loan or selling your other things. In exchange, you just have to pay 10% of the entire bail amount and pay the premium in installments. This is advantageous since you simply have to pay a fraction of your bail and are free to leave. 
Conclusion
There are many benefits to having a bail bondsman on your side when you find yourself with a loved one in jail. Not only can they assist you in getting someone released, but they can also help give you peace of mind knowing that your friend or family member will be able to get out quickly and safely. If you are in need of a bail bondsman, contact us today and get a free quote. As one of the bail bonds Colorado top bond companies, we can guarantee that your loved one will be out of jail quickly and efficiently.