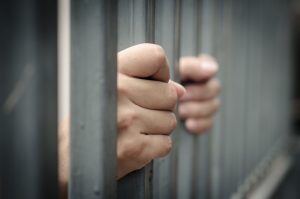 Christmas is the most wonderful time of the year and celebrating it alone behind the bars is lonely and can make someone feel miserable. When a friend or loved one has been accused of a crime, it might be a hassle for the whole family and can cause a lot of stress. But did you know that there is a bail bond company near me that is open 24 hours and even during holidays? 
To avoid spending time in jail during the holiday break, there are a few things that need to be avoided. But in the worst-case scenario, you can post a bail bond with a bail bond company near me. 
Here are some crimes to refrain to avoid spending Christmas in jail:
1. Shoplifting and Theft
A shopping spree is common during Christmas and when someone cannot afford presents or something that he/she needs, it might be a temptation to steal. Theft is classified as a misdemeanor and you may have to post bail for this type of offense or you want to spend Christmas in jail. 
2. Airport Arrests
During the holiday season, it is also common to travel to different parts of the country to spend the holiday with our loved ones. The most common reasons why people are arrested in airports are because of the possession of illegal drugs or other substances. Some drugs can be legal in some other states and can be illegal in other states. With this case, the help of an attorney is vital to represent the case. Before the court hearing, some people prefer to post a bail bond to secure the release and enjoy the holiday first.
3. Driving under the Influence
With lots of parties and get-togethers, drinking is part of almost every occasion. People tend to enjoy drinks until late at night and still drive while drunk. Avoid this type of circumstance as it might lead to Christmas in jail. Get a designated driver especially when you go drinking or simply hire a cab. These are cheaper than getting a bail bond near me. 
4. Violence and Assault
Violence and assault sometimes resulted from financial and social reasons and even on Christmas, there are problems like these. Many people abuse drugs and alcohol, making them more violent. To avoid arrest, it is always better to talk within the family, but if necessary you can always hire a bail bond company near me to assist with the process. 
Once the arrest has been made and if you want your loved one to spend Christmas with you, get the help of a bondsman. They are reachable even during holidays and will arrange the necessary process to help you with the exact bail amount and the release. They can be reached also through the phone and you can pay there online or by phone too. You don't need to shop up there but instead, you can process the whole bail bond from the comfort of your house while preparing for the holiday. Lucky Lucero Bail bonds is one of the trusted bail bond agencies in Colorado. You are in good hands.